Please Contact Our Ticketing Experts
Advantages of Booking Your Flights to Bhutan With Us
We notify you when flight timing changes, the same is not done by the Airlines. Rather Airlines ask you to check your booking 72 hours prior & sometimes the notice can be later than that. So it is more secure booking with us.
When you book your Bhutan Flight with us, you need not adhere to instant purchase. We can hold your air seats for some days or weeks depending on the demand for seats.
Information & Tips On Flights to Bhutan.
Paro Airport
Paro Airport (PBH) is Bhutan's only international airport. It's considered to be one of the most challenging places to land in the world, as it's surrounded by soaring 18 thousand feet high peaks. As you can imagine, the landing makes for a pretty fantastic experience. Only a handful of pilots are qualified to land at the airport.
Bhutan Flights Timing
Bhutan flight is dependent on weather conditions owing to its geographical locations and operating challenges out of Paro International Airport. Nevertheless, Bhutan Flights makes an effort to maintain the schedule integrity. However due to circumstances beyond one's  control, schedule timings are  subject to change without prior notice. Therefore the passengers are requested by Airlines to check their booking 72 hours prior or if you are booking your flights to Bhutan with us, we are there to provide you with all the latest information and changes.
Tickets Validity
Tickets issued against full fare are valid for a period of one year, except otherwise provided in the ticket.
Check in Formalities
Reporting time for your flights to Bhutan is 2 hours prior to scheduled departure. All counters will close thirty minutes prior to the scheduled departure of the flight. However, check- in counters in Delhi will Open three hours before departure and counters will close one hour prior to scheduled flight departure.
Itinerary receipt and travel documents must be presented at the time of check-in. For all travelers, it is the ticket holder's responsibility to ensure that all required visas have been obtained and presented at the time of check-in. The Carrier reserves the right to refuse carriage to a passenger who fails to present the necessary travel documents. Time shown on the itinerary receipt is the departure time of the aircraft. If a credit card is used for purchase of this electronic ticket, the credit card must be presented at the time of check in.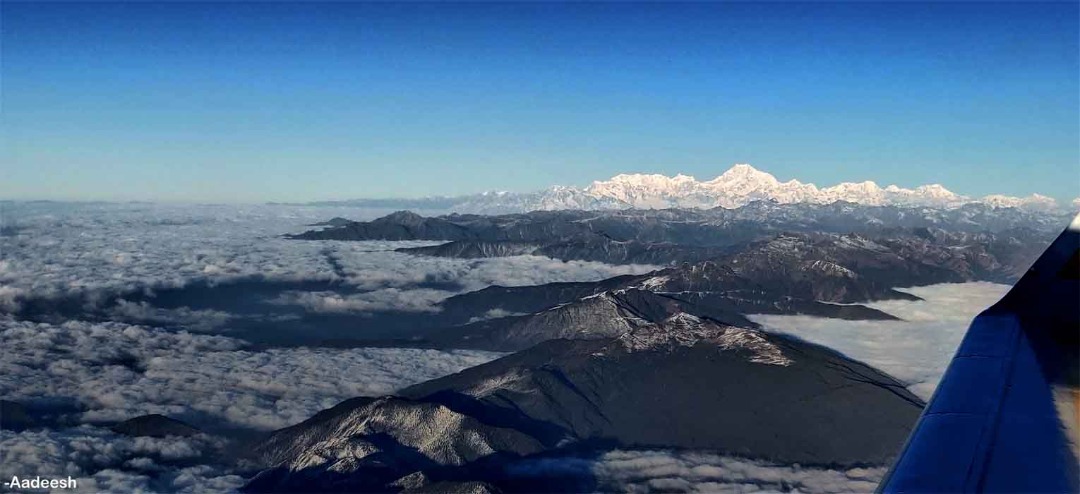 Baggage 
To comply with the security regulations, passengers may carry only one hand baggage. Its sum of three dimensions should not exceed 100cm and the weight should not exceed 5 kgs. A checked baggage allowance of 30Kgs in Business & 20Kgs in economy class is permissible.
Visa Requirement to Enter Bhutan.
Indian, Bangladesh and Maldives Nationals: All Indian Bangladesh and Maldives Nationals visiting Bhutan require e- visa to enter Bhutan. They must obtain e-permit through an authorized travel company in Bhutan. 
Other Nationals: All other nationals visiting Bhutan must have a valid visa clearance issued by the Department of Immigration of Bhutan prior to boarding a flight. They are required to produce a copy of the visa clearance letter at the time of check-in. Any passenger without  a valid visa clearance letter will be denied at check-in and the airlines will not be liable for any claims.
Note to all passengers: All passengers are advised to check their travel document validity. The validity of the passport is six months from the date of travel. 
Travel Tips For Flights To Bhutan
Due to the unpredictability of weather , all passengers are advised to maintain a minimum of 24 hours connection time to avoid misconnections.
All passengers are advised to maintain flexible tickets on connection carriers. As per the notice circulated by Thai Immigration Office to all the airlines, visa on arrival for passengers holding one-way or open tickets will not be extended. Therefore, such passengers are advised to obtain necessary visas prior to avoiding being inconvenienced and deported. All transit passengers are requested to observe the following procedures pertaining to transit check-in.
Passengers can check in on Drukair flights/ Bhutan Airlines on transit at Bangkok without having to go through immigrations. The Process is as follows:
Outbound Flights- Out of Paro 
To kindly inform the check in counter at paro on details of the onward flight. 
Baggage will then be tagged as transit showing final destination of the passenger on the onward carrier 
At the transit check in at Bangkok passengers are requested to present their baggage tag to the transit desk 
The boarding pass is issued on the onward carrier and the baggage transferred 
Customs: Tourist Allowance for Flights To Bhutan
As per the the Tobacco Control RUles and Regulations 2016, permissible quantity and type for importation for personal consumption are as follows;
800 sticks of cigarettes; or
1200 sticks of bidis; or
150 pieces of cigar; or 
750 grams of other tobacco or tobacco products 
The above import is subjected to payment of 100% Custom Duty and 100% sales Tax, any excess quantity shall be confiscated. 
Final Tip on Flights to Bhutan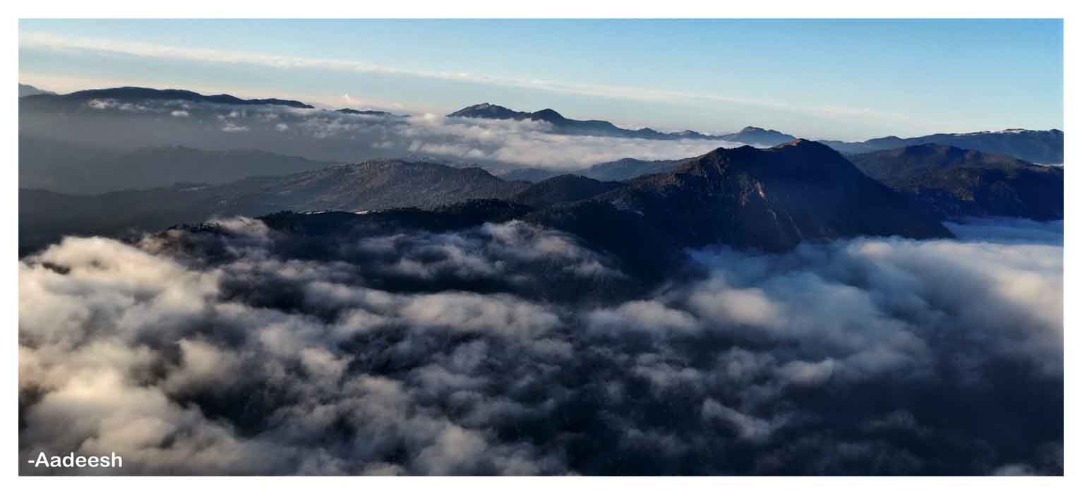 Take the left hand side of the plane if you are flying into Bhutan so as to award yourself with a spectacular view of the Himalayas and while flying out of Bhutan take the right hand side.
The Aircraft flies at an altitude of 26,000 ft to 39000feet, whereby you can see the grand vistas of the Roof of the world -Tibetan plateau. As you take off from Paro, just few minutes later you will be greeted by Mount Jomolhari (7326 m) & Mt. Kanchenjunga (8,586m).
The best view you can get is when you en-route to Kathmandu, Nepal. Mount Everest (8,848m), Lhotse (8516 m) ,Nuptse (7861m) , Mt Makalu (8,475 m) and Mt. Gauri Shankar (7,134m) appears in sight.